From the corners of my mind, where the cobwebbs live...I cannot believe; I was enslaved by a world bent on ideals.
You never see it coming...But your sure to see it go...What's the point of earning a living, if your passion hits the road?
We'll time has called you...and the seasons due...It's time to make some money, and I'd like to be there for you.
It's not about any marketing scheme...no pyramids where Pharoahs lived...It's all about honor, dedication, discipline, and loyalty my friend.
So come together...join me now...and forever might our friendship grow, as we endure together... having fun, and making dough!
Surely the storms will come and they'll go...The sun will shine, and snow will fall, but... I'll be damned if I can go ....another year of working hard...and being Broke!
"If You Know The Desires Of Your Heart, Your Feet Will Guide You Accordingly"
~Art Moran
__________________________________________________
With all due seriousness there's a lot of opportunity awaiting anyone who has the drive to succeed, and I am one of those people. Any Affiliate Program or marketing adventure I explore, or test it's niche has to be rewarding to those who share an interest in succeeding!
Although this site is under construction, and there's some decent programs to check out through my links, there's an underlying demographic of concerning oneself with the importance of unity, and forming a network, and an alliance that is going to stand strong, and be there when you need it.That's the Affiliate network Terri and I are hoping to expand upon.
Welcome, you are entering the ground zero of a "rebuilding" of sort, whereby, I am knee deep into Affiliate Marketing, and as I too am growing and learning, I am looking forward to sharing this experience with positive, motivated, and insightful individuals who understand the "keys to success" are not the products we sell, or the merchants we support...
Ultimately, it is the people we work with and the psychology of "understanding the human element."
My philosophy is simple; "You can Accomplish Anything...'If' You Know the Following"
I look forward to my next blog, as it will focus on the psychology of "Human Interests."
Meanwhile, I could use a vacation. Building websites is fun, but it's also a lot of work!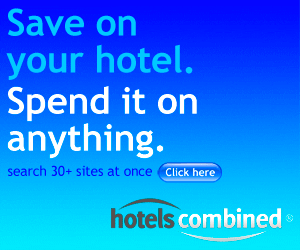 GO TO OUR
~Affiliate Program~
to Learn More.